Best Camping in the North Cascades 2021
North Cascades National Park is one of the most under-rated and least visited parks in the United States. It boasts some of the most pristine untouched wilderness in the lower 48 where you'll find evergreen forests, jagged mountain tops, lush waterfalls, and trout-filled alpine lakes and rivers. On the eastern side of it, all is Winthrop Washington, a charming old west town with an abundance of camping and recreational activities.
Here at Campendium our goal is always to provide you with the best camping information available to help you plan your trip and find a great place to camp. If you enjoy getting outside and sleeping under the stars, North Cascades National Park in Washington State has over 300 glaciers, 400 miles of trails, and more biodiversity of flora than any other American national park.
The park is split into north and south units and through the middle runs the Skagit River. On its way from Canada out to the Pacific Ocean.
Ross Lake and Diablo Lake are formed by two very large hydroelectric dams. These glacially-fed reservoirs sparkle with frigid turquoise waters. It's a canoeing and kayaking paradise with multiple paddle-in campsites, abundant fishing, and lobsters?
Now I'm a national park lover and I even lived in Seattle for a couple of years, but I'll admit I knew next to nothing about North Cascades National Park, so I had to do some research. I learned that it's the second least visited National Park in the U.S. and it's been carefully preserved with limited development and road access.
Technically speaking, camping in North Cascades National Park requires hiking by trail horseback or boat because there are no road serviced campgrounds within the actual national park boundaries. However, in the greater park complex there are several road access campsites within Ross Lake National Recreation Area and in the National Forest along North Cascades Highway 20. Smack dab in the middle on the edge of Diablo Lake is probably the most scenic and accessible campground for car campers, tenters, and RVers, it's Colonial Creek Campground.
Mike S reported "The campground is on the shore of Diablo Lake, it's moderately hilly and densely wooded throughout the campground.
Even with the campground almost full, we found our site to be quiet and somewhat private. There are very few if any waterfront campsites but there's a boat launch for small boats and there are abundant hiking trails throughout the area. We did a five-mile hike from the campground to Thunder Knob, a lookout point that overlooks Diablo Lake. The sites are small and aren't all perfectly level.
Larger RVs will be challenged to find a good spot. There is a dump station, but no hookups and no cell service. The north loop is first-come-first-served, and the south loop is on the recreation.gov reservation system." On the west side of the park is Goodell Creek Campground where RVwithRandC said "This is a very nice campground that is right on the Skagit River.
We came on a Wednesday morning to snag a site that fit our 42-foot fifth wheel really well. We had access to a small beach on the river. This is dry camping with water available in various locations along the campground road. I highly recommend staying here as it was beautiful." RVLIKEMIDGLEY said "Awesome little campground inside the national park complex.
The creek behind our campsite was beautiful and there was lots of foliage. If you have solar-like us then just count it out for your stay here as you can see in the pictures it's a pretty heavy canopy." Just a half-mile up the road and across the Skagit River is the Nehalem Creek Campground. It is very close to North Cascades National Park Visitors Center and the small town of Nehalem.
UpintheAirstream said "We arrived on a Thursday evening without reservations and dry camped an RV site in the loop C.
Loops A and B were heavily wooded and many of the campsites were private." JonesN2Travel said "This national park campground is nestled in the forest and feels very remote even though it isn't, walking distance to the visitor's center and a short drive into the town of Nehalem. You're just miles from some of the most beautiful lake and mountain scenery we've ever seen." MNJBee said "This was our first time camping in the PNW and it did not disappoint.
Many sites were too small for our 30-foot RV trailer, but there were enough that we had our pick. " When you drive over Washington Pass on the east side of the national park complex, there's Early Winters Campground where NancyR said "Small nice place along Early Winter Creek. Great hiking and biking trails. Clean pit toilets. Some sites can accommodate 30-foot rigs." gasgirl said "The highway splits the campground, and the south side was full but luckily we found a huge spot on the north side.
Vault toilets, picnic tables, and metal fire pit. The road noise was not bad and the rushing water of the creek was lovely to listen to." And less than five miles from there is Goat Creek Sno-Park, a free boondocking area where MNtoAZ said "easy and remote we stayed here in our 45-foot motor home with no issues maneuvering.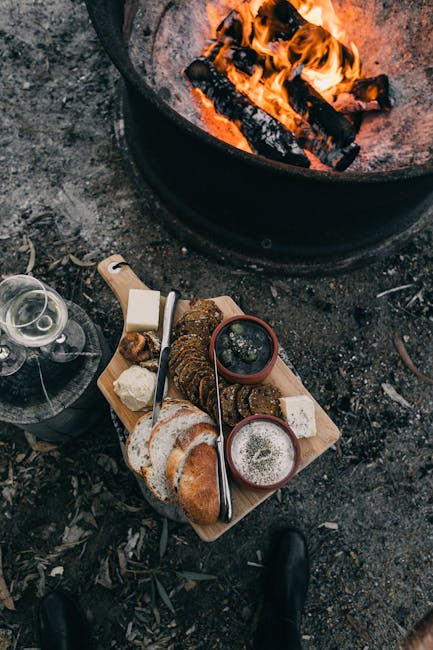 And they said "Just a parking lot, but it was quiet and gives you access to so much in the area. Note that you will need a snow park or Discovery Pass so not completely free.
" And just beyond there about 12 miles down the road, you'll find more paid and free camping options close to the old west tourist town of Winthrop Washington. Winthrop is a destination in its own right. All the buildings on the main strip have been restored to emulate the town's roots as an old gold rush community set in the early 1900s.
Today the small town attracts visitors from all over looking to experience the abundant natural beauty, recreational opportunities, and a little taste of the old American West. On a warm sunny afternoon, you can cast a line, take a swim, or run a tube down the serene Methow and Chewuch Rivers that converge in the heart of town.
There is an abundance of free or very inexpensive camping out here.
For years Dometic has been the gold standard in portable compact off-grid electric coolers. If you're camping in an RV, tent van, or just picnicking with the family these coolers are a game-changer for keeping food fresh and drinks cold while on the go. And because you don't need ice they save valuable storage space and keep contents dry.
As I mentioned, there's a bunch of free camping options just outside of Winthrop. You have Bear Creek where Nathan @ Wand'rly reported "Complete solitude.
This and Bear Creek number 2 across the road are truly wild natural settings. Real free boondocking in the forest. Something we haven't been able to find much of in Washington." There's also Upper Bobcat Dispersed Camping where Love our Planet Adventure said "Great free camping right on the river. We explored the area, found a few other spots, but this was the nicest.
Wide-open campsites with turn arounds. We had the place all to ourselves right on the Chewuch River. All you need is a Discover Pass." All right guys, real quick. A couple of people have mentioned the Discover Pass so I thought that I should probably tell you a little bit more about that. Essentially if you're traveling through Washington and you like to visit state parks or you plan on doing a fair amount of boondocking, then you're going to want to check this thing out.
It's thirty dollars annually and what it does is it gives you access to certain areas like recreation and Fish and Wildlife lands that are managed by Washington. Usually, they've dispersed camping areas that have porta-potties and picnic tables and things like that but they're not necessarily in a National Forest so yeah it's a nominal fee and I think it's totally worth it especially if you plan on spending a lot of time in Washington. If you want to have easy walking access to the shops, restaurants, brewery, and winery in Winthrop, I recommend checking out the Pine Near RV Park where a sojourner said "I'm usually not a fan of RV parks, but I ended up here mostly due to a lack of planning.
What luck! It was a super pleasant stay with an extremely friendly and helpful staff. It did feel a bit packed on the weekend when it was full.
" Catherine B reported "The RV sites are set into a field of green grass which was a nice change from dust and gravel. We were glad to find an easy access shady spot where we could turn on the air conditioning." Also near town is the very nice Pearrygin Lake State Park where Bri Olympia said "Five miles from the wonderful town of Winthrop.
The space between RVs was excellent. The lake has a lot of use on warm days, lots of families, great for kids cycling around on the paved road. " Now these are just a few of your options for camping in the area. For more information and to plan your trip in greater detail navigate your browser to campendium.com or download the easy-to-use iOS app to really drill down. If you're feeling adventurous and looking for dispersed camping away from the crowds, I encourage you to pull out a map and do some exploring.
If you're in the Campendium Supporter Squad, you can load your online map and use the public land overlay options to start your search. If you see roads that are in the national forest chances are good that some camping options exist in that area, but do your diligence, observe local regulations, or call the ranger station for clarification on dispersed camping options.
In my experience, a little bit of research can lead to some amazing secluded boondocking options that aren't geotagged on social media and are better off for it. As always we at Campendium hope you enjoy these places but please do so responsibly. It's very important for every one of us to minimize our impact camp only in established sites, and leave these places better than we found them. If you enjoyed this video please give us a thumbs up consider subscribing and until next time stay safe and enjoy the ride.